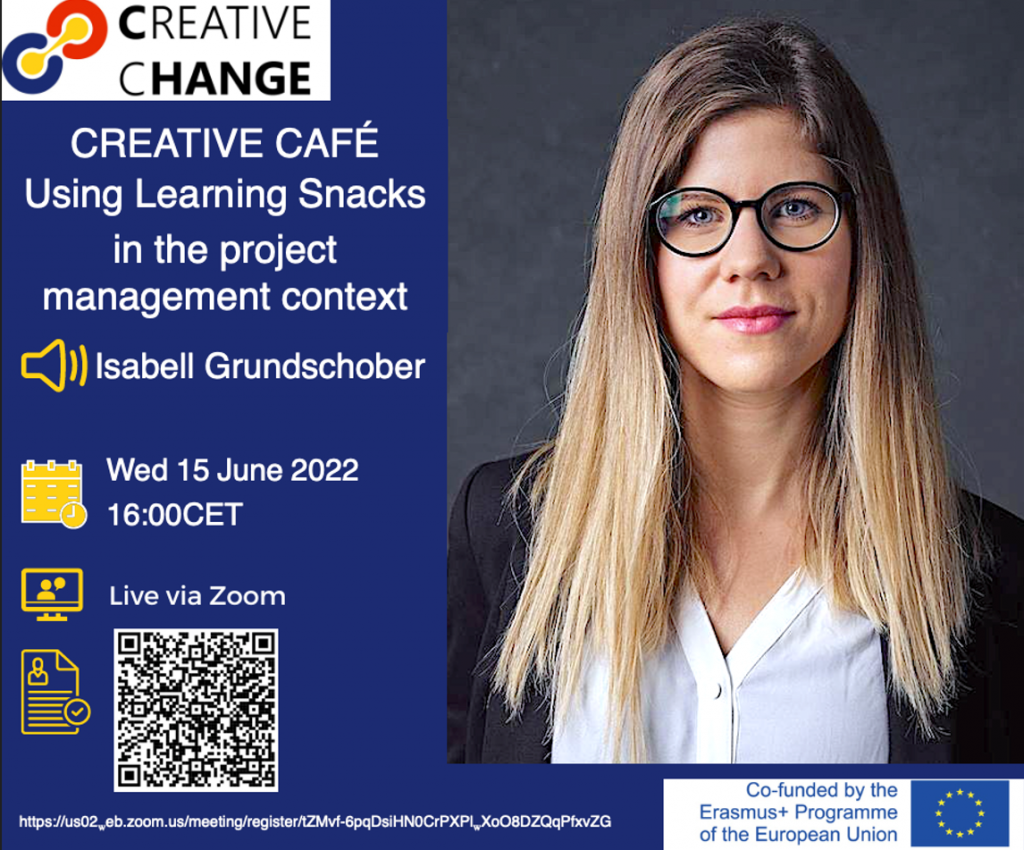 Webinar: Using Learning Snacks in the project management context
Date & Time: Wednesday, 15 June from 16:00CEST – 17:00CEST
Would you like to learn more about Learning Snacks and how to apply the tool in project management?
Within the context of the Creative Change project, we invite you to a webinar on the topic of Learning Snacks in the project management context. "Learning snacks" is a messenger-style microlearning tool, which usually is applied in the educational sector. This tool will help you as project manager to engage more empathic in your projects and can be used in the beginning end closing of project meetings. This raises motivation and fun in your project team.
The speaker is Isabell Grundschober, she is a researcher and deputy head of the Centre for Applied Research and Innovation for Lifelong Learning at the University for Continuing Education Krems, Austria.
Join us and participate in the webinar!